History of the Office
Dr. Barbara Billings began the dental practice in 1979, in the heart of Federal Way. For nearly 40 years, Dr. Billings built the office on the core values of conservative, gentle dentistry. Dr. Billings and Dr. Dang met in the summer of 2017. Their lifelong friendship began over discussions of travel, family, art and dentistry. Dr. Billings and Dr. Dang found that their dental philosophies were very similar: First and foremost, truly caring for the patient as a person. Dr. Dang, having worked in Lakewood, WA for ten years, was thrilled with the opportunity to serve in the community where he lived, just as Dr. Billings had for forty years. Both doctors saw that the transition would be a perfect fit for the patients.
Dr. Billings transitioned the practice to Dr. Dang in May 2018, allowing Dr. Billings to begin a much deserved retirement. Dr. Dang continues to instill in his staff the foundation laid in 1979: Complete long term dental health, and with immediate priority being patient comfort.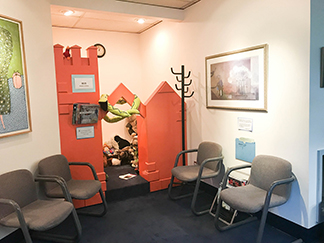 The Clinic
Our office is filled with state of the art diagnostic and dental treatment technology to ensure accuracy and early detection of oral complications. We believe our patients deserve only the best, and our staff works hard to deliver an exceptional visit.
To help your visit be relaxing, we also provide nitrous sedation and conscious sedation (a pill taken prior to the appointment). Patients also have the option to use movie goggles during their appointment. Your comfort is our focus and we will do everything in our power to ensure this.
Our office is clean, courteous and inviting. It is located in the heart of Federal Way, across from the 320th Library in the Centennial Building.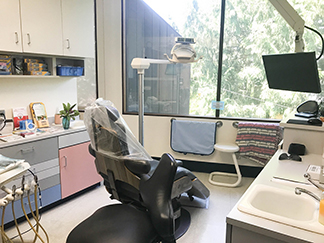 Our Office Vision
My goal is providing the best treatment possible in a friendly, family-oriented setting. My staff and I look forward to addressing your individual needs and concerns. Our practice aims to be efficient and fun but very professional with our dentistry. We want to ensure that all of our patients are comfortable as possible. I am able to utilize a variety of methods to help you have a wonderful experience.
The fear of dentistry is something that stops patients from going to the dentist, letting problems worsen until a tooth has to be extracted. I want to encourage you that many times, we CAN save your tooth. Give us a call and see how we can help! I aim to make my treatments as easy as possible. Our patients are surprised when it is over because it is so gentle. As an office, our aim is provide quality oral care and beautiful smiles for life.